Plus Size Costumes
Men's Plus Size Star Trek Deluxe Shirt Costume
$32.18Buy Now
Adult Plus Blue 2009 Star Trek Costume Shirt Rubies 17634 17503
$34.31Buy Now
This Plus Size Deluxe Blue Shirt Mr. ...
$39.03Buy Now
This Star Trek Plus Size Deluxe Gold ...
$39.03Buy Now
Adult Costumes - This Plus Size Deluxe ...
$39.03Buy Now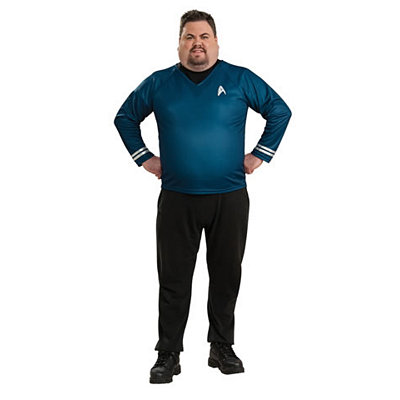 It is only logical that one would ...
$44.99Buy Now
Go where no man has gone before. The Men's Plus Size Star Trek Deluxe Shirt Costume includes blue long-sleeved shirt and emblem pin. Pants not included. A pair of Spock Ears will enhance this great wardrobe.
$54.99Buy Now